New vinyl releases from Superfly Studio: Million Stylez & Mr Williamz, Charlie P, Subactive feat. Jah Screechy, xRob Black
3 freshly baked releases from Superfly Studio available exclusively in our STORE. New lower shipping costs. Back catalogue available. Exclusive collectors editions in very limited runs. All tribes welcome.
SF026S1 – 7″ / Raggamuffin / 90′ style / Digital
A: Million Stylez & Mr Williamz – Can't Stop The Youths
AA: Charlie P – That Is Life (rmx)
Produced by Dreadsquad (Modern Time Riddim), artwork by Kasia Wilk.
Modern Time Riddim is a mid tempo dancehall/ raggamuffin riddim reminding the best dancehall era – the 90s. It's a tribute to one of the most influential producers Gussie Clarke, whose style had a big impact on music taste of Marek Bogdanski – the man behind Dreadsquad. Minor chords, heavy Yamaha CS-01 bass line, drum machines, orchestral hits – you name it – we have it!
buy the single HERE and check the whole selection on our BANDCAMP
SF027 – 12″ / Early Reggae / Skinheads Reggae / Ska
xRob Black – Grand Shelf Reggay (LP)
Long awaited album of Polish producer xRob Black. 10 early reggae scorchers you've never heard before. Limited run of 200 copies with hand made screen printed artwork designed and made by Marek Bogdanski / Dreadsquad, mastered by Adam Faz @ Naumetic Studio. Strictly collectors item.
Buy limited edition with screen printed cover from picture below HERE or with plain cardboard cover HERE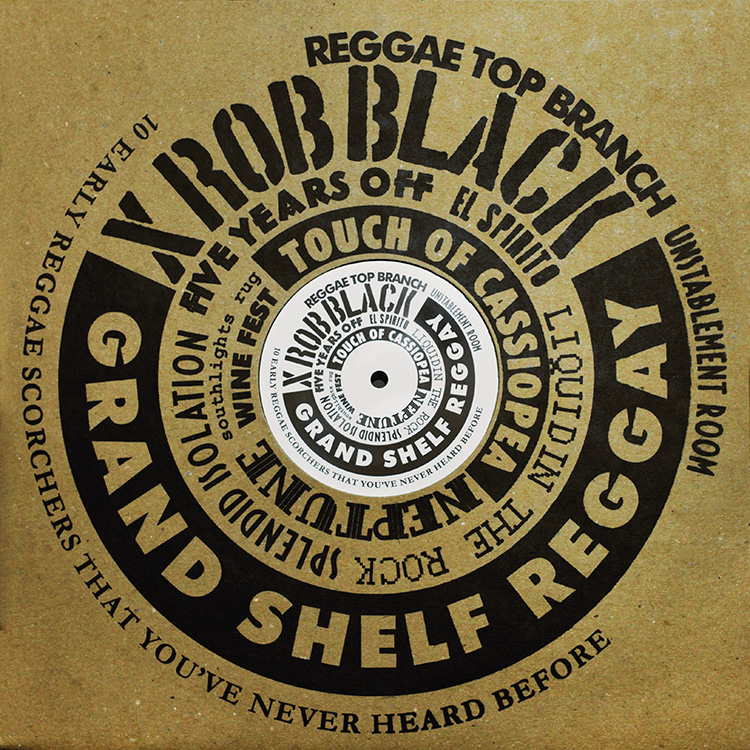 SF028 – 7″ / Raggamuffin / Digital / Dub
A: Subactive feat. Jah Screechy – Nah Vote Fi Dem
B: Subactive – Nah dub fi dem
New release from French producers Subactive featuring legendary Jah Screechy. Strictly limited run (200 copies) of 7″ with hand made, screen printed artwork. Designed by Subactive, printed by Marek Bogdanski / Dreadsquad
Strictly collectors item.
Buy limited, collector edition, with hand made screen printed cover HERE or few bucks cheaper 7″ in plain paper sleeve HERE